First Time Users:
Please take the time to create an ONLINE ACCOUNT
for you and your whole family
by clicking on
Create Account Here
and then clicking on
Add Household Member
for each person in household.
East Lyme Public Schools TAX ID: 06-6001610
Announcements & News
East Lyme Public School Program News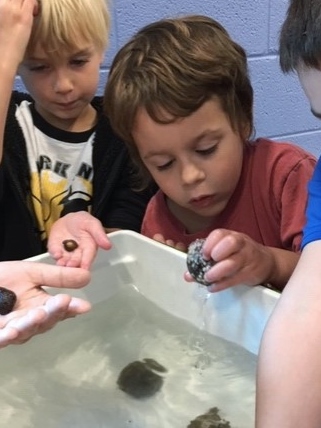 Before and After School Announcements
Attention Parents: Please note that you will be refunded or credited back for the days of care you were signed up for due to the COVID-19 closure. All payment plans have been paused and will be altered and resume once schools re-open. I will be in contact with you all through email as updates come in. We know this is a very difficult time for all. Please take this time to enjoy quality time with your family. Play a game together, let the kids make a meal, watch a movie as a family or get outside in your backyard and enjoy natures playground. We will all get through this together. Remember to support one another during these trying times. "Your family is the best team you could ever have."
Welcome and thank you for visiting our new online portal! We are very excited to begin the 2019-2020 school year with our new user-friendly software, called RecDesk, and hope that it will better serve you. Please note, that all program registration and payments must be done through this site. News and announcements will be posted frequently as well as dispersed through email. We are excited to start the year off with this new system.
Come enjoy the morning or afternoon in a safe and enriching environment, playing, socializing and discovering with friends. The Before-Care program meets from 7:00 - 9:00 AM before the start of school, while the After-Care Program meets from dismissal 3:35 – 6:00 PM. Our program follows the school year calendar, opens with a delay (2 hour delayed opening) and is cancelled due to weather or other emergencies when school is. Full-day and Half-day care is provided on professional development days, conference days and vacation days if enrollment allows.
We are excited to partner with outside sources this year to provide fun activities for the children in the after care program!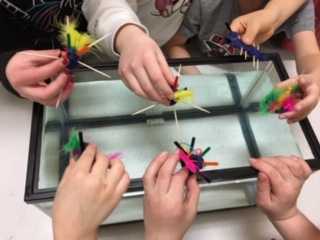 We hope you will take advantage of the services we can provide your children in before school, after school and extended day programs. Please contact me if you have any questions or need additional information regarding any of our programs and/or need any assistance with the new site.
Thank you,
Andrea Scott
Before and After School Program Manager
860-334-0553
SPRING ENRICHMENT PROGRAMMING
CANCELLED. We hope to reschedule once we return to our normal programming.
East Lyme After School Series
with Peaceful Play-Moving Mind, Body and Soul
We are excited to welcome Nicole LaFountain with Peaceful Play for two weeks in March. She will be bringing her yoga and mindfulness classes into our after care programs at all three schools. Peaceful Play teaches kids how to regulate their emotions, and make healthy choices through yoga poses, breathing techniques, games and fun!
Why yoga and mindfulness for kids?
HELPS BUILD CONFIDENCE AND SELF-ESTEEM
REDUCES STRESS AND ANXIETY
PROMOTES PHYSICAL HEALTH
TEACHES REGULATION OF EMOTIONS
FOSTERS KINDNESS AND COMPASSION
Playful Play Schedule:
Lillie B. Haynes: Tuesday 3/17, Tuesday 3/24
Niantic Center: Wednesday 3/18, Wednesday 3/25
Flanders School: Thursday 3/19, Thursday 3/26
District Program Handbook 2019-2020